Digital Marketing
The Importance of Funnels for Business Growth | Claim your free Xmas Bonus
On January 4, 2023 by Ivica Berkov
In today's digital age, it's more important than ever to have a strong online presence. Whether you're a small business owner, a blogger, or a solopreneur, having your own website and a set of well-designed funnels can make a huge difference in your ability to attract and retain customers.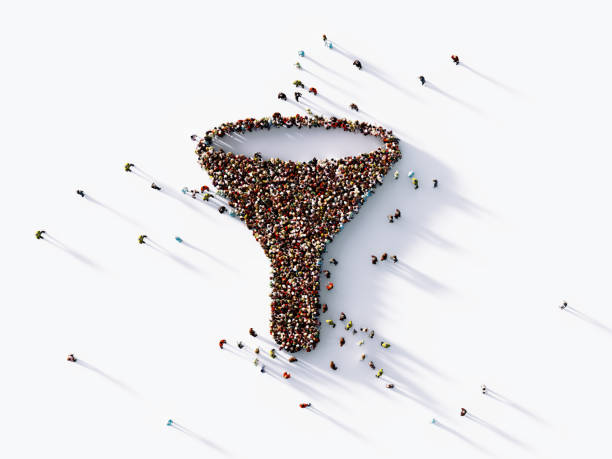 So, what exactly is a funnel, and why is it so important? Simply put, a funnel is a series of web pages that are designed to guide a visitor toward a specific goal, such as making a purchase or filling out a form. Funnels typically start with a landing page that introduces the visitor to a product or service and then lead them through a series of steps that ultimately result in the desired action.
There are many different types of funnels that you can use, depending on your business goals and target audience. Some common types of funnels include sales funnels, lead generation funnels, and email opt-in funnels. No matter what type of funnel you choose, the goal is always the same: to guide the visitor through a logical, step-by-step process that ultimately leads them to take action.
So, why is it so important to have your own funnels and web pages? Here are just a few reasons:
Funnels are highly targeted: Because funnels are designed to guide visitors towards a specific goal, they are highly targeted and effective at converting visitors into customers. If you're selling a product or service, a well-designed funnel can help you turn visitors into paying customers much more efficiently than a traditional website.
Funnels are customizable: With a funnel builder tool like Cloud Funnels, you have complete control over the look and feel of your funnels. You can customize every aspect of the funnel, from the colors and fonts to the layout and call-to-action buttons. This allows you to create a unique and cohesive brand experience that resonates with your target audience.
Funnels are easy to use: Funnel builder tools like Cloud Funnels make it easy for even the most technologically challenged individuals to create professional-looking funnels. With a simple drag-and-drop interface and pre-designed templates, you can have a fully functional funnel up and running in no time.
Funnels are mobile-friendly: With more and more people accessing the internet from their phones and tablets, it's crucial that your website and funnels are mobile-friendly. Funnel builder tools like Cloud Funnels ensure that your funnels look great and function properly on all devices.
In summary, having your own funnels and web pages is essential for any business or individual looking to establish a strong online presence. Funnels are highly targeted, customizable, easy to use, and mobile-friendly, making them the perfect tool for turning visitors into customers. So if you're not already using funnels to grow your business, it's time to start!
Want to get started with funnels but don't know where to begin? We're currently giving away free access to Cloud Funnels, the ultimate page builder and funnel creation tool. Simply click the link below to claim your free access and start building your dream funnel today.
You may also like
Calendar
September 2023
M
T
W
T
F
S
S
1
2
3
4
5
6
7
8
9
10
11
12
13
14
15
16
17
18
19
20
21
22
23
24
25
26
27
28
29
30