Technology
Fecal fountains: CDC warns of diarrheal outbreaks linked to poopy splash pads
On August 7, 2022 by Ivica Berkov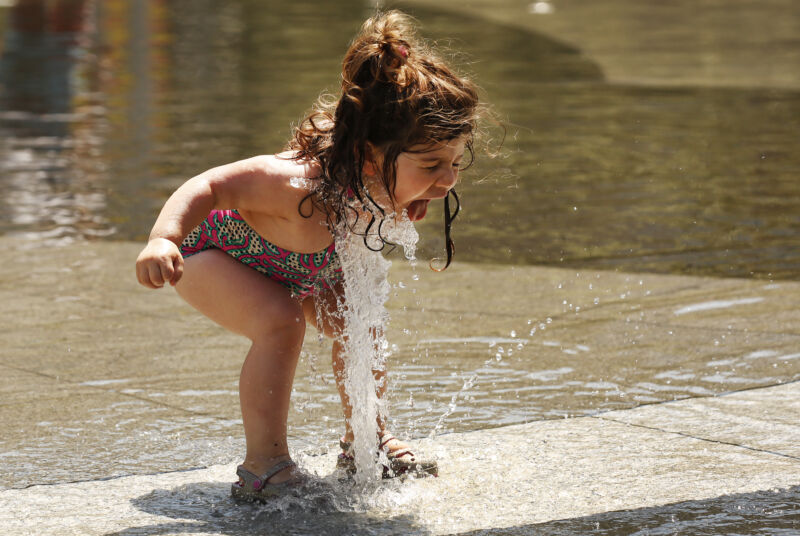 In this summer's record-blazing heat, a spritz of crisp, cool water sounds like delicious bliss. Each drop offering brisk relief as it pitter-patters on your face, quenching your sizzling skin.
But if you find such euphoric respite at a children's splash pad, that soothing spray could quickly turn to a sickening spew, as the drips and drops may be doused with diarrheal pathogens. Each patter may offer a splat of infectious germs that, if accidentally ingested, could transform you into a veritable fecal fountain in the ensuing days.
That's the warning from the Centers for Disease Control and Prevention, at least. This week the agency published a report outlining two gastrointestinal outbreaks linked to a single recreational splash pad in Kansas. The two outbreaks, which occurred days apart in June 2021, involved two different pathogens—Shigella bacteria and norovirus—and collectively sickened at least 27 people. Although some circumstances are specific to that particular splash pad in Kansas, the outbreaks highlight the common risk of such facilities, which are often unregulated.
You may also like
Calendar
May 2023
M
T
W
T
F
S
S
1
2
3
4
5
6
7
8
9
10
11
12
13
14
15
16
17
18
19
20
21
22
23
24
25
26
27
28
29
30
31